Cari tahu tentang tips bisnis online, teknologi pembayaran,
pemasaran digital, dan segala yang ingin diketahui tentang Faspay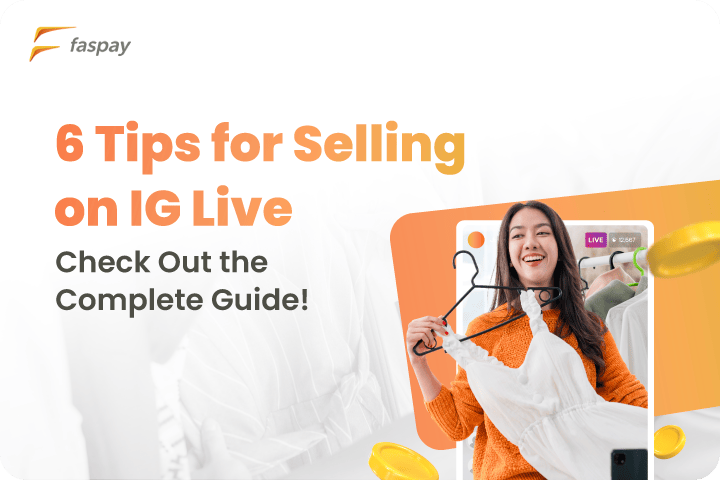 In the growing digital age, social media has become one of the most effective marketing tools for businesses. Instagram, as one of the social media platforms, offers various features to expand customer reach and increase sales conversions. One of the increasingly popular features is Instagram Live (IG Live), which allows users to share real-time moments with audiences. Selling on IG Live can be a highly effective strategy to increase sales and gain loyal customers. Check out the complete guide of best-selling tips for selling on IG Live below!
1. Define the Purpose of IG Live 
Before you start selling on IG Live, prepare your content and plan your goals well. Define the theme, schedule, and focus of the session, and prepare the product or service that you will showcase. The purpose of IG Live is usually to announce a new product, launch the latest product, tutorial, Q&A session, interact with followers, conduct a live sale, or do a giveaway.
2. Promote the IG Live Session
Proactively promote the IG Live session before the session is conducted. Use story features, organic posts, and even collaborations with KOLs/influencers to inform the audience about IG Live. Create teasers that pique the audience's curiosity to follow and watch the IG Live.
3. Engage with the Audiences 
During the IG Live session, engage the audience to interact with you. Ask them to ask questions, give opinions, or share experiences related to the product or topic you are discussing. Also, don't hesitate to invite them to make a purchase if they are interested in the product or service you are offering. Provide a link or contact information to help them make the purchase process easier.
4. Offer Special Promos
Provide special promo offers during the live session to make the IG Live session more interesting. This can be in the form of exclusive discounts for IG Live viewers, product bundles at special prices, or gifts for certain purchases. These promos may encourage people to make an immediate purchase and make them feel that they are getting more value out of the session.
5. Monitor and Evaluate Results
Once the IG Live session is over, analyze the results. Monitor the number of viewers, interactions, and responses from the audience. Evaluate what was successful and what needs to be improved in the next session. This data can give you valuable insights into your marketing strategy.
6. Consistency and Continuous Development
Finally, it is important to maintain consistency in selling on IG Live. Schedule sessions regularly so that your audience gets used to your schedule of engaging content. In addition, you should not hesitate to try new things and follow emerging trends. This is important for the development of your IG Live content.
The benefits of selling on Instagram Live: 
1. Increase followers and loyal customers
IG Live allows you to interact directly with your audience. It provides an opportunity to answer questions, respond to comments, and communicate on a personal level with the audience. You can give your audience a personal touch by calling them their username if they leave a comment. This engagement increases the sense of connection and makes people more interested in following your account for more content and information. 
2. Increase trust in the product/service
Through Live sessions, you can show the authentic side of your product/service. Users will see firsthand and speak without a script. This helps build trust as they can see the "person behind the scenes" more clearly. In addition, you can eliminate the audience's doubts as you can show the product/service more clearly. 
3. Promote the product/service in more detail
You can give product demos and tutorials while explaining the features of the product/service. Also, you can talk and show the product/service to the audience. Usually, the audience will give feedback directly if they are interested to know more. This is valuable to measure the audience's response to the service/product. 
4. Increase product/service awareness 
Instagram has a notification feature that can be activated on IG Live. With this feature, your followers are more likely to join IG Live as notifications appear on the homepage section. This can leverage the sense of FOMO (Fear of Missing Out) to encourage audiences in joining live sessions which are real-time and expire once completed. You can also add exclusive promos that can only be used during the live so that the audience is encouraged to participate and engage.
The following are the steps to use the Instagram Live feature:
Ensure that the user has downloaded the Instagram app and logged into the account.

Swipe right or press the (+) button at the bottom center of the screen and select the "Live" option. 

Add a title that describes the live broadcast so that it will help people understand what will be the topic. 

Press the circle button at the bottom center of the screen to start the live broadcast.

To invite friends to join the Live Rooms broadcast, tap the "Add Friend" icon. Users can add one to three friends to join the Live Rooms broadcast. They can be added simultaneously or in stages.

During the Live Room session, you can talk to your guests and interact with viewers who post comments and questions. You can also enable the Q&A feature and share videos or photos during Live Rooms. 
Now that you know the tips above, you can follow the steps to run IG Live successfully. From planning, promoting, interacting during live, to analyzing the results, you can create an unforgettable selling experience on IG Live for your audience. In addition, you can also benefit from increased followers, product/service trust, and sales. 
To ensure that all product/service sales transactions on IG Live run seamlessly and securely, using a reliable online payment service such as Faspay is the perfect solution. You can easily accept online payments from 50+ payment channels through payment links or online invoices. With Faspay, you can provide an easy and convenient online payment experience for customers, hence supporting your business success in utilizing the sales potential through IG Live.
Looking to expand your business and improve efficiency in receiving payments from customers? Register as a Faspay merchant here and enjoy the benefits of secure and convenient payment services!
The Role of A Payment Solution Provider in Facilitating Seamless Payments
Regarding the smooth operation of the digital commerce machine, the core role of these providers lies in facilitating seamless payments. This role involves multiple facets, from facilitating online transactions to simplifying business payments to suppliers and ensuring the smooth flow of money. Let's examine each of these aspects in greater detail.
1. Real-time Processing
The customer's experience largely hinges on transaction processing speed. In a world where time is money, delays can be costly. Armed with cutting-edge technologies, these providers enable real-time processing, ensuring instantaneous transaction authorization. This immediacy eliminates waiting times, significantly enhancing the customer experience.
2. Smooth User Experience
A quick, easy, and fast payment process can significantly enhance the user experience. With features like one-click checkout and stored card details, payment providers ensure a smooth transaction experience, increasing customer satisfaction and conversions.
3. Automation
Manual payment processes to suppliers and merchants can be time-consuming and prone to errors. These providers offer automated solutions for bulk disbursements, streamlining the process and reducing the likelihood of mistakes. This automation not only saves time but also increases operational efficiency.
4. Integrated Reporting
A payment process offers comprehensive, integrated reporting tools. These tools provide valuable insights into sales patterns, customer behavior, and more, helping businesses identify trends, optimize strategies, and enhance efficiency.
5. Variety of Payment Methods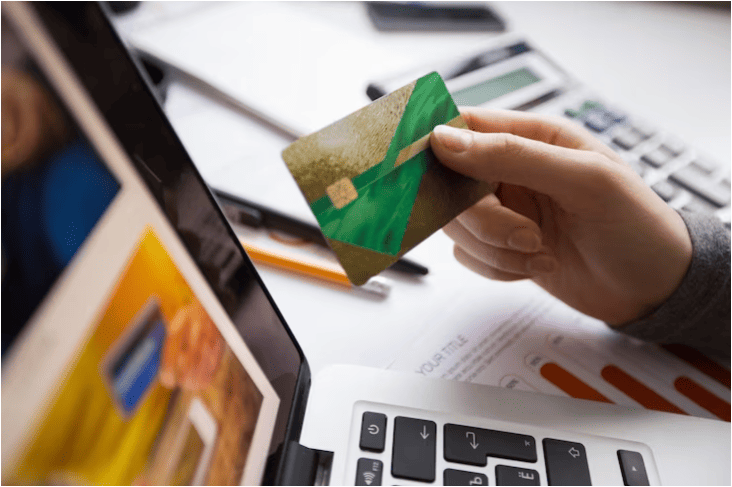 Payment gateways offer businesses the flexibility to make payments through various forms. Whether direct bank transfers, mobile payments, QRIS, e-wallet, or card-based transactions, companies can choose the most convenient way, thus making payments simpler and quicker.
Ensuring the smooth flow of money is another critical function of payment services providers. It's their responsibility to ensure that the online marketplace's financial gears keep turning.
6. Connectivity with Banks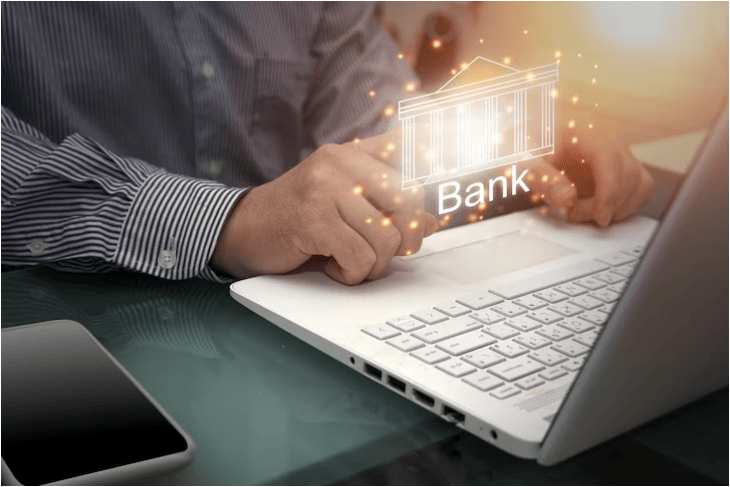 A payment provider maintains robust connectivity with many banks and financial institutions. This extensive network ensures that transactions can be processed swiftly and seamlessly regardless of the parties involved.
7. Reconciliation
The providers also manage the reconciliation process, matching the payments made with recorded transactions. It's a vital task that ensures the accuracy of financial invoices and helps detect discrepancies.
Integrate Your Business with Faspay Products
Turning our attention to Faspay, the best payment gateway in Indonesia, Faspay presents a comprehensive solution for multinational business owners with a customer base in Indonesia, facilitating seamless transactions with various innovative products.
The first standout feature is Faspay SendMe. An API designed to digitize many banking operations, from account registration to fund transfers and balance inquiries, empowers merchants with effortless financial management.
Another unique offering, Faspay Billing, enables businesses to generate online bills via an API or dashboards. The transaction flow encapsulates various steps, including bill creation, payment link generation and receipt, customer payment, and confirmation, proving to be a multi-faceted tool.
Faspay Business, relied upon by over 5000 businesses from small to large-scale corporations, provides a universally accessible online payment system. Its versatility extends to myriad sectors such as fintech, e-commerce, and logistics, offering numerous integration options and partnering with over 150 Indonesian banks.
Lastly, Faspay Dana Usaha operates with reputable funding partners to provide business loans tailored to registered Faspay Merchant's specific needs. This feature boosts businesses with financial backing, propelling their growth and expansion.
Loans can be customized to a maximum of IDR 2 billion with an attractive starting interest rate of 1%, establishing borrower-friendly conditions.
Choosing the right payment provider can be a game-changer for businesses. Providing seamless transactions, increased security, and technical support pave the way for business growth.
Keep your business from falling behind in this digital age. Embrace the ease and efficiency offered by Faspay, one of Indonesia's leading payment gateways. Its comprehensive set of features caters to a myriad of business requirements.
From a versatile online payment system with Faspay Business to swift banking operations with Faspay SendMe, to the ability to create online bills with Faspay Billing, and even securing business loans with Faspay Dana Usaha, Faspay as the reliable payment provider has all your business needs covered.
So why still wait? Head to https://faspay.co.id/en/global/ to learn how Faspay can transform your online stores and business. Take the first step towards seamless transactions today, register at https://faspay.co.id/en/regist/, and start streamlining your business operations!