 The Easy, Secure,
and Real-Time Solution
for Fund Transfer
Manage your business funds disbursement
through Faspay SendMe to single or multiple
accounts at one time to 150+ banks in Indonesia.
Affordable and efficient fund transfers everywhere!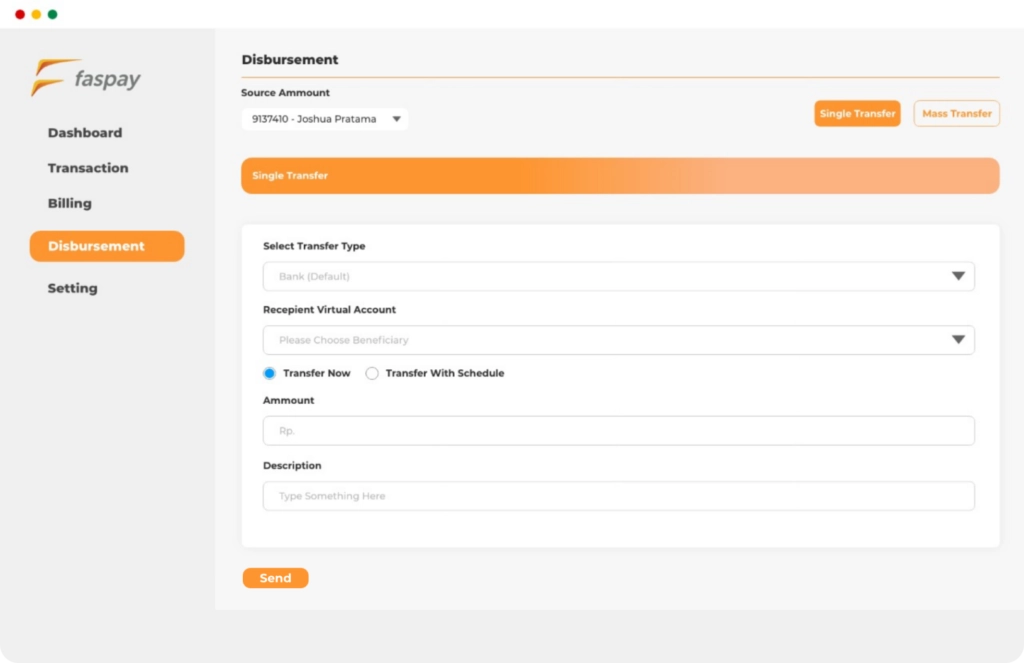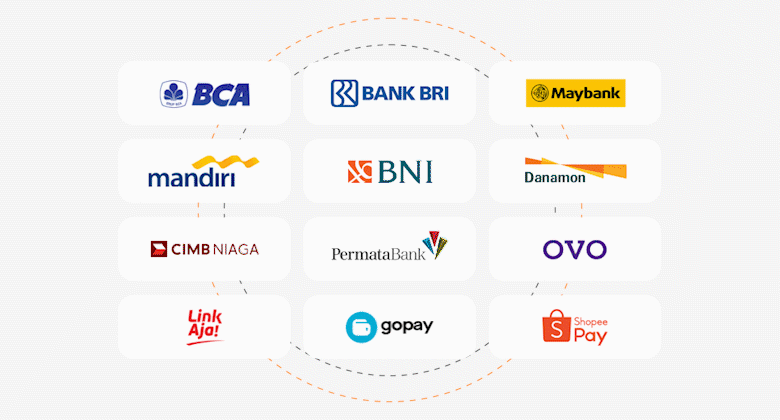 Send Instant Funds to
Multiple Destinations
With our extensive fund transfer connections to all banks and e-Money in Indonesia, we will make you send funds flexibly to any destination.
Easy and Flexible
Fund Disbursement System
With Faspay SendMe, fund disbursements are fully automated,
and can be done at any time with a high success rate.
All funds are transferred real-time with no delay.

Make payment in bulk amounts instantly with just a few clicks,
no lengthy manual processes.

Our system will automatically verify the destination account
which will reduce errors in payment.

You can use Faspay SendMe by integrating our API into your system or without integration via the dashboard.

Transaction Report and Reconciliation

Monitor fund transfers' status in real-time and reconcile to
make recording easier.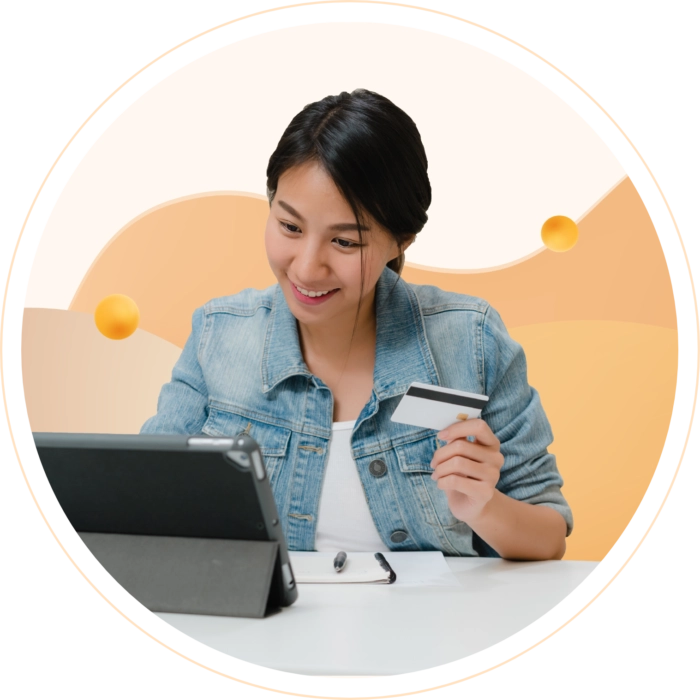 Send Funds More Effectively and Efficiently
Faspay helps various industries make payments easier and more efficient.
Various businessman use Faspay SendMe for:
Bonuses or Commissions Payment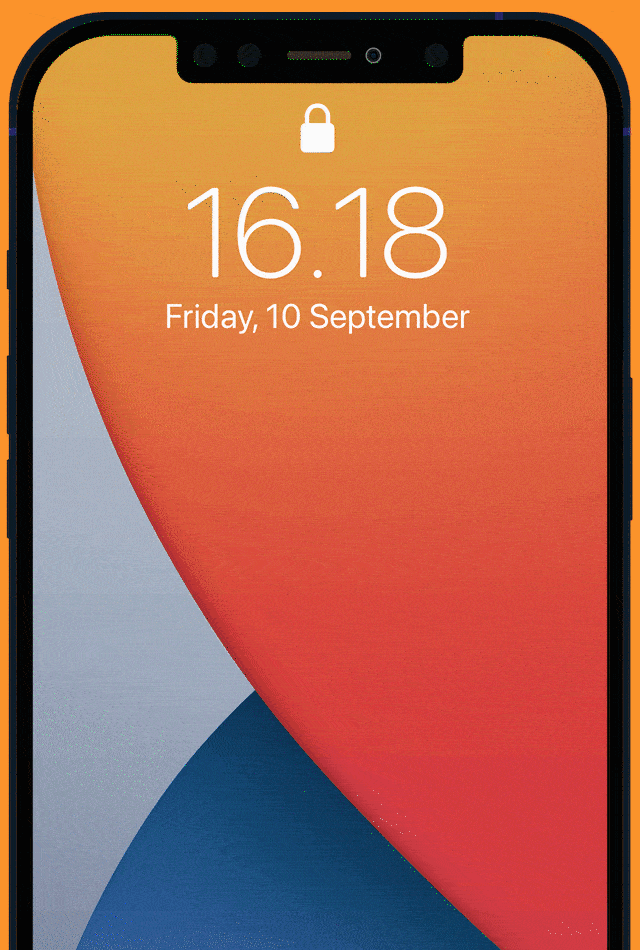 Make your refund process
faster and simpler with Paycheck
Brand new feature by Faspay SendMe to reduce your operational efforts.
Refund without destination account number
Thousands of businesses have used Faspay SendMe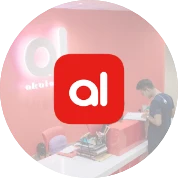 Lebih dari Sekedar Penyedia Payment Gateway
"Menggunakan service Faspay khususnya SendMe merupakan keputusan terbaik bagi perusahaan kami, Faspay memberikan user kami kemudahan dan juga kepuasan untuk melakukan transfer uang secara real-time. Dan tim Faspay juga memberikan service yang responsif dan tepat dalam setiap kebutuhan kami."
-Tim Akulaku-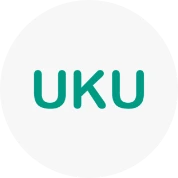 Kalau Ada Solusi Layanan yang Lengkap, Kenapa Harus Pakai yang Lain?
"Faspay menyediakan layanan yang sangat bagus, baik dari product & service mereka. Dalam hal service, Faspay memberikan service yang responsif dan selalu menjawab/mensolve masalah kami"
-Tim UKU-







Reach Out to Discuss

Alternative Pricing Options!

Are you a growing business looking for complete suite of payment solutions?

Are you a business with 1000 transactions or more per month? Contact us to discuss a customized pricing package.
More Online Payment Services that We Provide

Accept online payments through 40+ payment methods that can be activated according to the needs of you and your customers.

Easily create and customize online invoices and send them to customers via email or chat platforms.