Maximize Your Online Payment
with Our Powerful System
Faspay enables businesses around the world to collect payment from Indonesia with the most seamless online payment system. Our technology is designed for easy and secure payment. Trusted by
Thousand Merchants
Indonesia has become one of the fastest-growing economies in the world and there has been an increase in the digital payments market. Grow your business by accepting payment not only locally but globally including Indonesia.
Faspay helps businesses of all sizes to collect money from Indonesia's customers and provides a complete local payment options.
Simplify your payment process with our advanced technology
Offer various payment channels to your customer and be ready to increase your revenue.

Payment service companies can connect with various local payment options and enable their users a seamless payment process.
Faspay can help digital entertainment providers to enable an easy recurring payment system.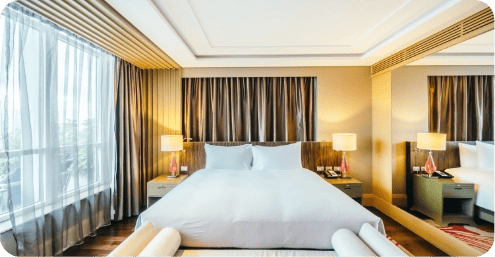 Accommodation's online bookings
Our payment gateway service and online invoicing system can help your guest in booking lodgings, hotels, car rentals, and villas and pay in various payment methods.
Become One of Thousand Success Merchants Only in 4 Steps
Merchant signs and completes all necessary forms and documents

Faspay conducts KYC process

System integration process
Faspay is ready to help your business match your needs. Tell us about your business so we can serve you better.