Cari tahu tentang tips bisnis online, teknologi pembayaran,
pemasaran digital, dan segala yang ingin diketahui tentang Faspay
Remaining and Unsold Products, What to Do? Here's the Strategy!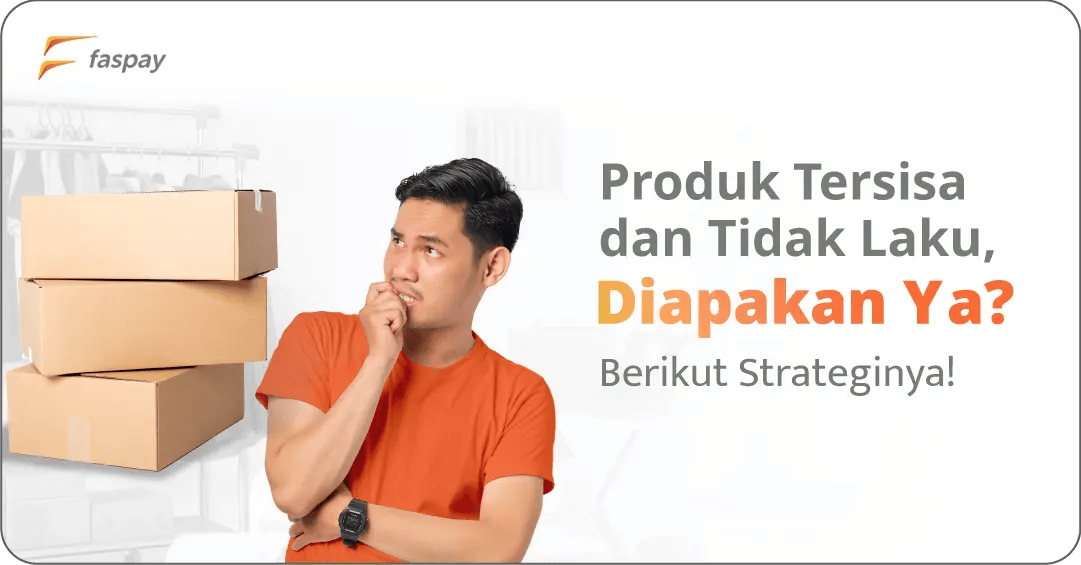 The unsold and remaining products in the warehouse have become business owners' nightmare. Several things affect your product not selling well, such as lack of a marketing strategy, competing product competitors, inappropriate target market, and many more. Meanwhile, besides the risk of loss, the turnover of capital in your business will be hampered. These left products will affect the inventory process, and the product blocking storage in your warehouse. This is certainly the biggest concern of business owners, especially those who sell perishable products. 
Then, how to handle leftover and unsold products so they don't become an obstacle for your business? Check out the following strategies:
Create Product Bundle


Combine products not in great demand with products that sell well in the market at one price. This technique is called bundle. Bundle products are more interesting for customers because getting 2 products at a lower price is more profitable.

Make product discounts


There are 2 types of discounts that are worth to try for your remaining products, namely clearance sales, and flash sales. Discounts will attract consumers to buy because the price is definitely cheaper than usual. The discount can also be adjusted to certain celebrations such as Christmas Day, Lebaran, or twin dates every month.

Giveaway


By giving away your products that are not sold out, you can get feedback in the form of awareness of your product to the target market. The giveaway can be held through your business account and it will grow engagement on your account.

Change product display


For those of you who have an offline store, pay attention to the product arrangement in your storefront. Put the old product in front of the new product. This is so that buyers take the old stock first and make the old stock run out quickly and not left.
In addition to the strategies above, don't forget to evaluate your product sales regularly to find out what makes your product not sell well in the market or vice versa. Moreover, to make your products sell better, make it easier for your customers to make transactions using Faspay!