Cari tahu tentang tips bisnis online, teknologi pembayaran,
pemasaran digital, dan segala yang ingin diketahui tentang Faspay
Faspay's Participation in Indonesia Fintech Summit 2022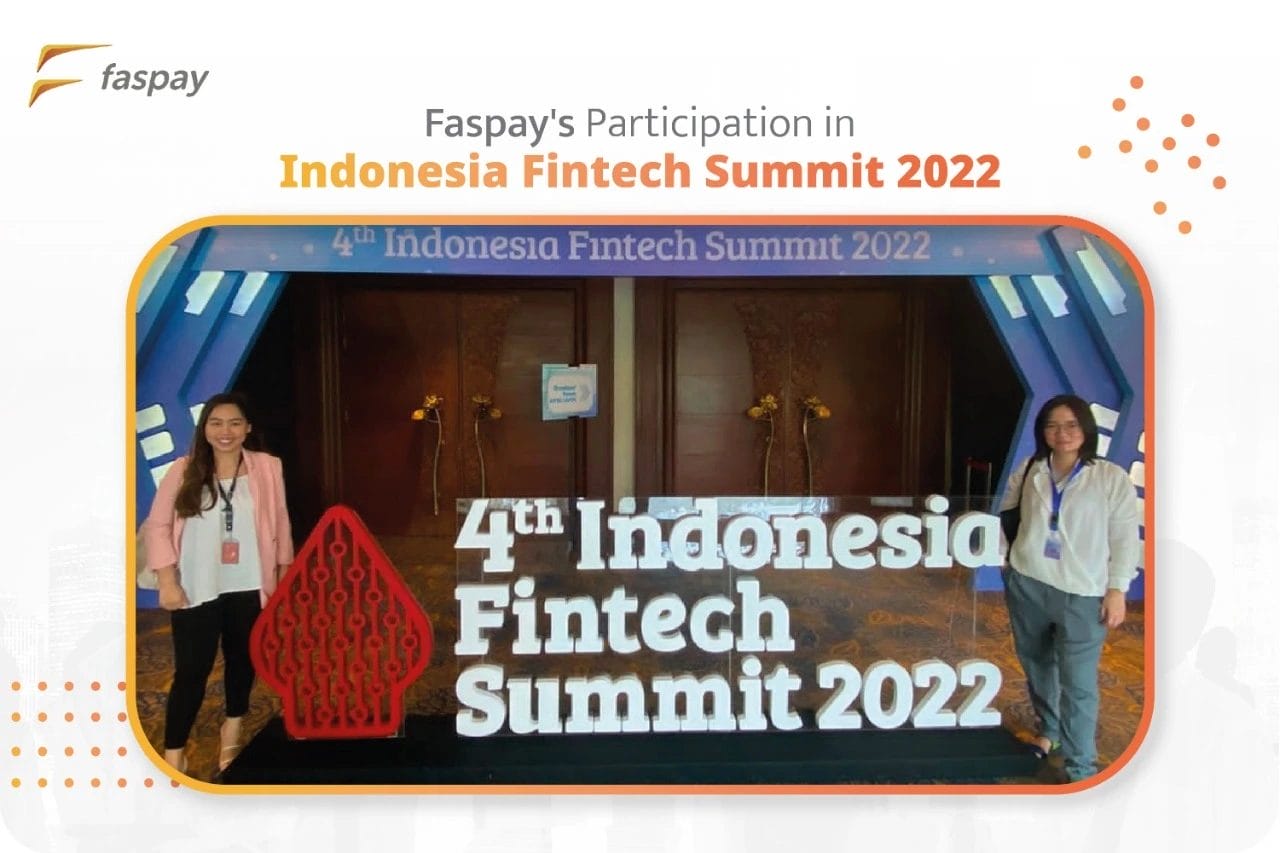 Faspay had the opportunity to participate in National Fintech Month by attending the 4ᵗʰ Indonesia Fintech Summit (IFS) 2022 on 10-11 November 2022. This event was held at the Legian Resort, Bali. This is an annual event held by Bank Indonesia (BI), the Financial Services Authority (OJK), and AFTECH.
Coinciding with National Fintech Month moment, the 4ᵗʰ Indonesia Fintech Summit 2022 with the theme Moving Forward Together: The Role of Digital Finance & Fintech in Promoting Resilient Economic Growth and Financial Stability is also a forum for bringing together fintech players starting from regulators, academics, local and international fintech founders, and investors.
Furthermore, Faspay is also an official contributor at this year's National Fintech Month event. Special National Fintech Month moment, Faspay encourages business people to start using online payment systems by presenting an attractive promo program, Fintech Month Deal. Moreover, Faspay opens career opportunities by presenting job vacancies in various positions at the Virtual Job Fair, Indonesia Fintech Summit 2022.
Not only that, as a Fintech player and payment gateway provider, Faspay hopes that we can contribute to accelerate the digitization of the financial technology industry and drive the acceleration of national economic recovery. Register Faspay now and get 100% cashback benefits for 2 months at the National Fintech Month.