Cari tahu tentang tips bisnis online, teknologi pembayaran,
pemasaran digital, dan segala yang ingin diketahui tentang Faspay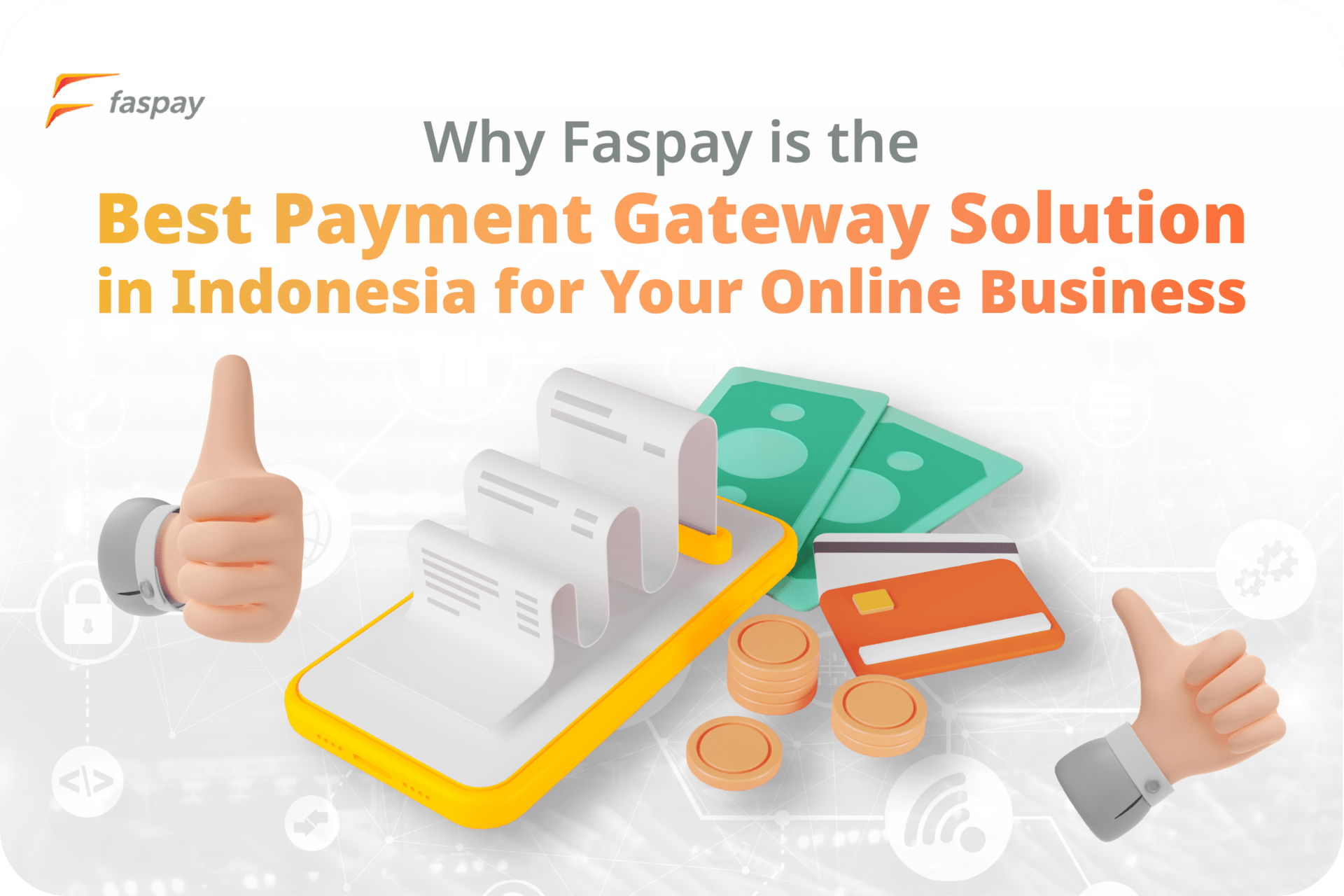 To keep up with the demand for a safe and easy payment process, most businesses in Indonesia use a payment gateway to authorize customers' transactions. Right now, however, there are tens of payment gateways available throughout the world. The many choices make selecting the best payment gateway in Indonesia all the more critical.
You must thoroughly decide which payment gateway is the most suitable for your online business. Many things should be considered, such as the costs, security, transparency, and reliability of a payment gateway. 
If you are looking for the most reliable payment gateway in Indonesia, we have the most satisfactory option for you, Faspay. Let's take a quick look at this online payment gateway provider.
The Best Payment Gateway: Faspay Overview
Faspay, a subsidiary of Astel Group, is an online payment gateway provider founded in 2003. It offers many services for individuals or online businesses to facilitate payment. From the founding year to today, Faspay has aided over 3,000 online companies or merchants from various industries in enabling customer payments.
Faspay, the best payment gateway in Indonesia, is available for any business to accept online payments, send funds, and grow business with a straightforward integration to the business' website. 
Moreover, this payment gateway is the first registered and licensed with the Central Bank of Indonesia. Also, it guarantees the security of all data transactions by utilizing PCI DSS Level I certification.
Merchants can use Faspay to conclude online transactions using debit cards, credit cards, and e-wallets. The payment gateway collaborates with over 150 banks, several e-wallet platforms, and many retail payments in Indonesia. The team keeps improving the payment gateway to give individuals and online businesses the finest services.
The Best Online Payment Gateway: Faspay Features
This best payment gateway in Indonesia has developed 5 main features for online businesses. They are Faspay Business, Faspay Billing, Faspay SendMe, Faspay Dana Usaha, and Faspay CashOut. Each serves a different and specific purpose.
1. Faspay Business

This feature enables an online business to take payments from Debit or Credit Channels. For both Channels, you can make a transaction using Internet Banking, Mobile Banking, Virtual Accounts, e-Money, Retail Payment, and Credit Cards to Online Credit.
Debit Channel allows your business to receive a customer's payment via two types of payments: one-step transaction and two-step transaction. The former lets a customer complete the transaction in one go. Meanwhile, the latter requires the customer to make a separate payment and select the payment option via ATM or a handset.
There are 4 types of credit cards that have integration with Faspay Credit: Visa, MasterCard, JCB, and Amex (American Express). Using this Channel, you can make Sales/Purchases (one transaction of money transfer) and Authorization/Capture (two transactions of money transfer).
2. Faspay Billing
This best payment gateway in Indonesia feature allows you to create one or multiple invoices for collecting payments through and with various channels. You can do this by embedding an API or without any integration. Using this feature, you can customize a billing system, check the status of your invoices, and complete payments in minutes. The invoice will be sent to your customers via email or chat platforms.
3. Faspay SendMe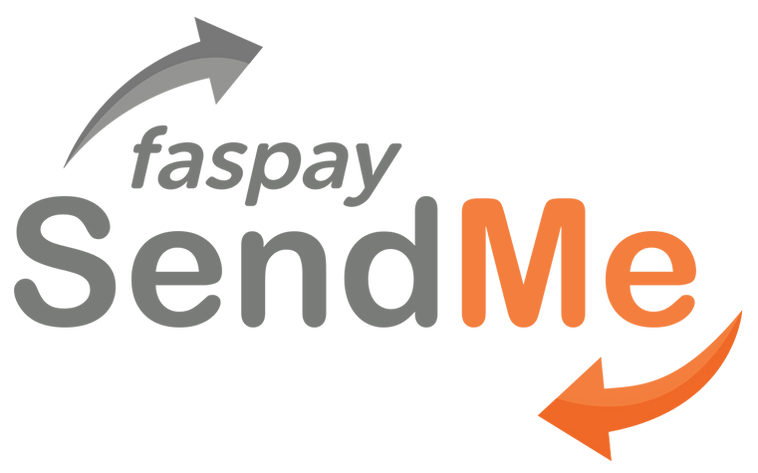 This feature aids you in efficiently disbursing funds within seconds to over 150 banks in Indonesia. You only need to integrate Faspay API into your business website. This feature won't let you struggle with the exhausting manual processes of using multi-bank accounts.
4. Faspay Dana Usaha (Business Fund)
Registered merchants who want to hasten their business can request a business loan through this feature. Faspay collaborates with many loan providers under the supervision of OJK (the Financial Services Authority of Indonesia). You can request a loan proportional to your needs, up to IDR 2 billion. The interest rate starts from 1%. 
5. Faspay CashOut


Your customers and business partners can withdraw cash from over 16,000 Alfamart outlets. Not only is this feature affordable, but it can be used without any website.
How to Pick the Best Payment Gateway in Indonesia?
There are some considerations you have to think about in choosing the best payment gateway in Indonesia. For example, you have to view a payment gateway objectively through its available services, security, legality, fees, and customer service. 
Faspay's team has assessed these considerations and answered your concerns with their enhanced features and systems. The following section will explain Faspay's benefits for your online business.
Why Choose Faspay as the Best Payment Gateway for Online Business?
Many reasons exist to confirm Faspay as the most reliable payment gateway in Indonesia, specifically for online businesses. Fasypay was recognized and received the Excellent Payment Gateway award at the Bisnis Indonesia Financial Award (BIFA) in Jakarta in 2022. The remaining reasons are:
1. Legality from the Central Bank of Indonesia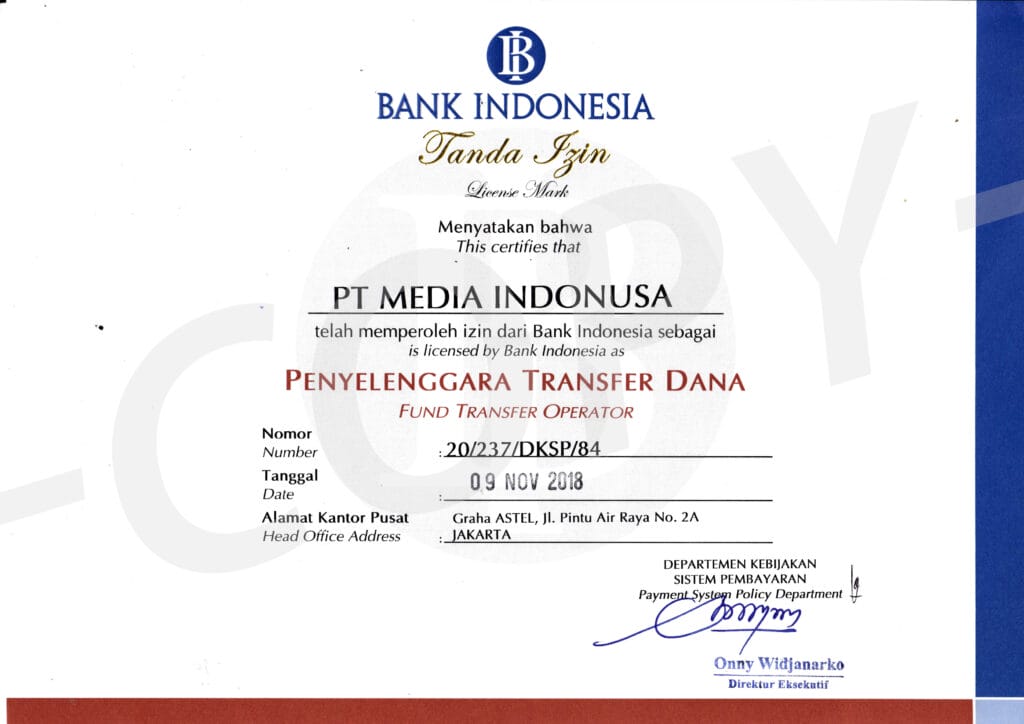 Faspay is the first payment gateway in Indonesia to receive a valid license from the Central Bank of Indonesia. Having this license makes Faspay a legal and trusted payment gateway. Hence, it can boost your customers' confidence in completing online transactions.
2. A Myriad of Payment Channel Options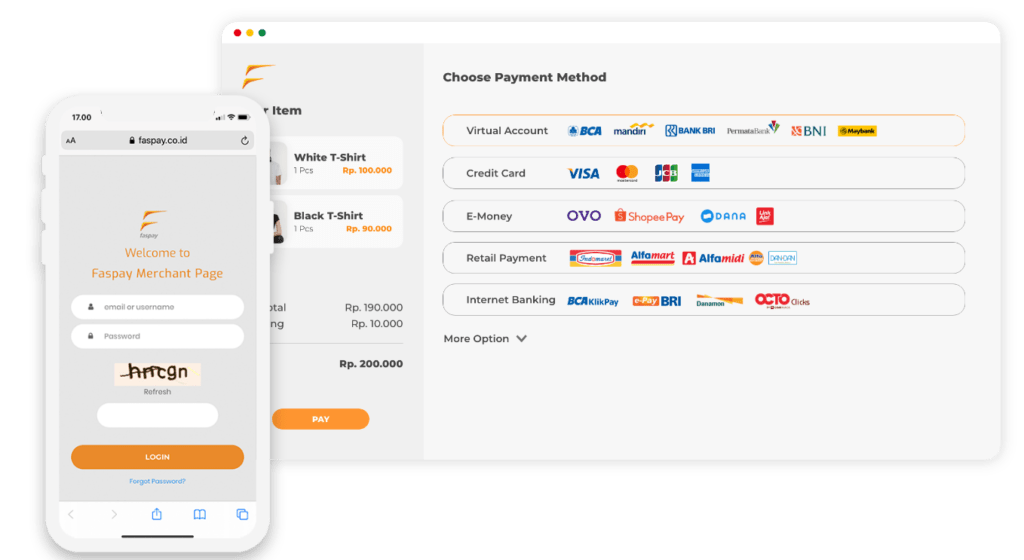 Faspay has many options for your online business to accept online transactions. Ranging from Debit and Credit Channels, the simplified payment process will make it easier for your customers to complete a quick transaction.
3. A Guaranteed Security System
Every data relating to customers' payments must be protected at all costs. This includes customers' data and financial information. Faspay uses PCI DSS Level I certification to encrypt your business and customers' information, then keep it safe during and after transactions.
4. Affordable Transaction Fees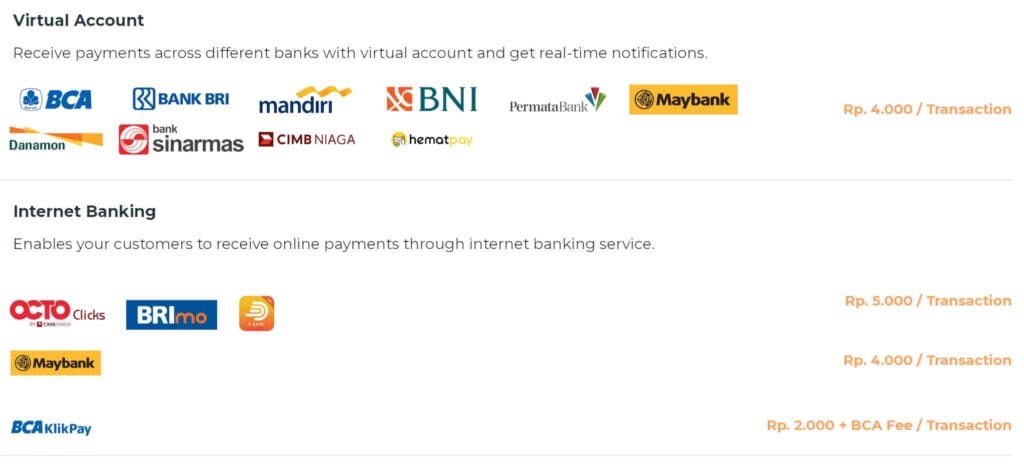 Faspay, the best payment gateway in Indonesia, only takes a small transaction fee if the online payment is successful. There are no additional costs for registering an account, failed transaction, refund, or annual subscriptions.
5. Quick and Responsive Customer Service
Should there be a problem with your transaction, Faspay provides responsive customer service during working hours (Monday to Friday). You can ask about anything regarding Faspay features, products, or technical support about the integration process.
Faspay, as the best payment gateway in Indonesia, helps individuals and business owners to manage and grow their businesses. Using the payment gateway's features, you can accept online payments, send invoices, disburse funds, request a business loan, and withdraw cash with affordable transaction costs. 
Moreover, Faspay is serious about protecting your customers' data and building trustworthiness between your business, customers, and partners. So, register your online business at Faspay now!
Bisnis Thrifting Berpeluang Besar, Begini Tips Memulainya!