Cari tahu tentang tips bisnis online, teknologi pembayaran,
pemasaran digital, dan segala yang ingin diketahui tentang Faspay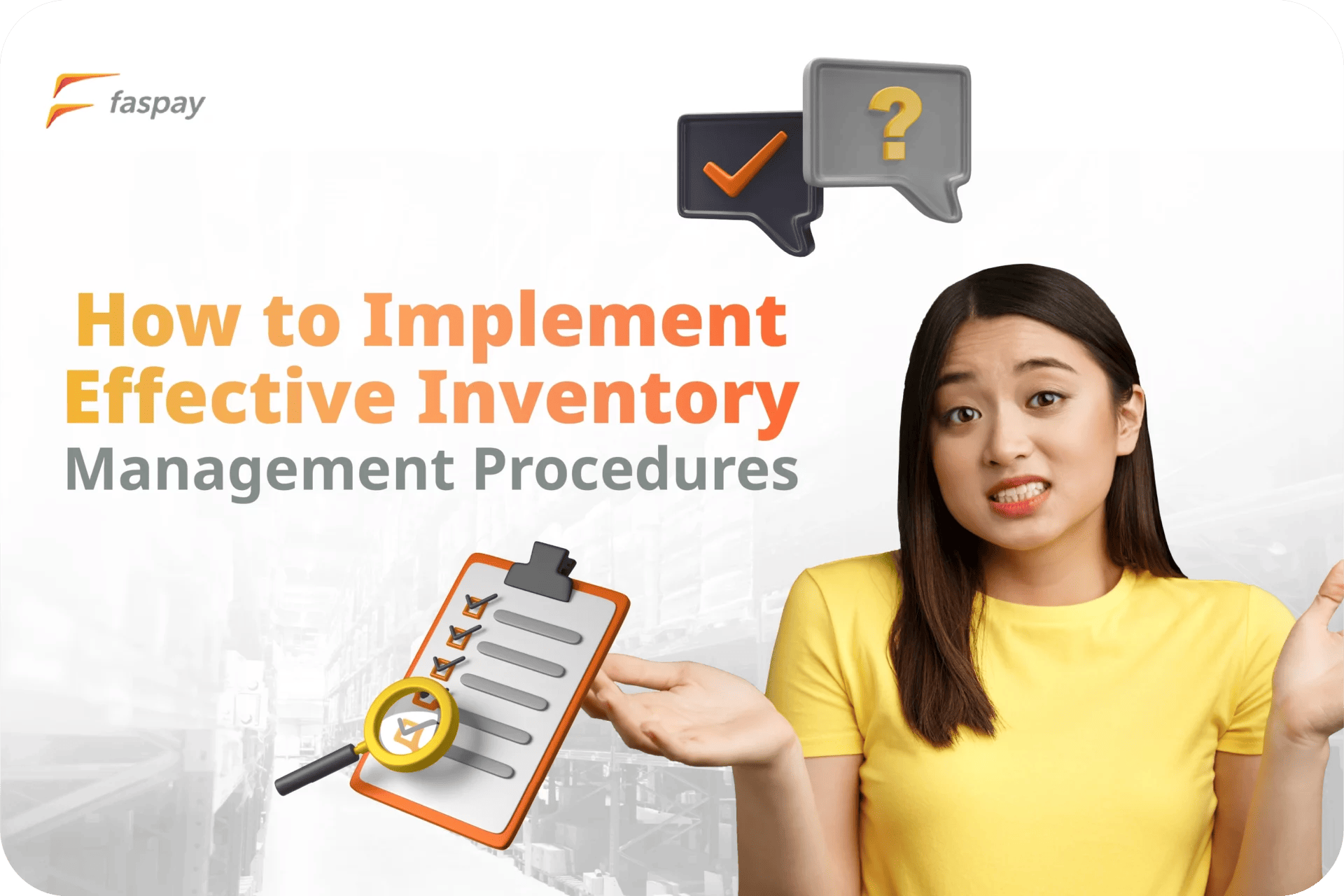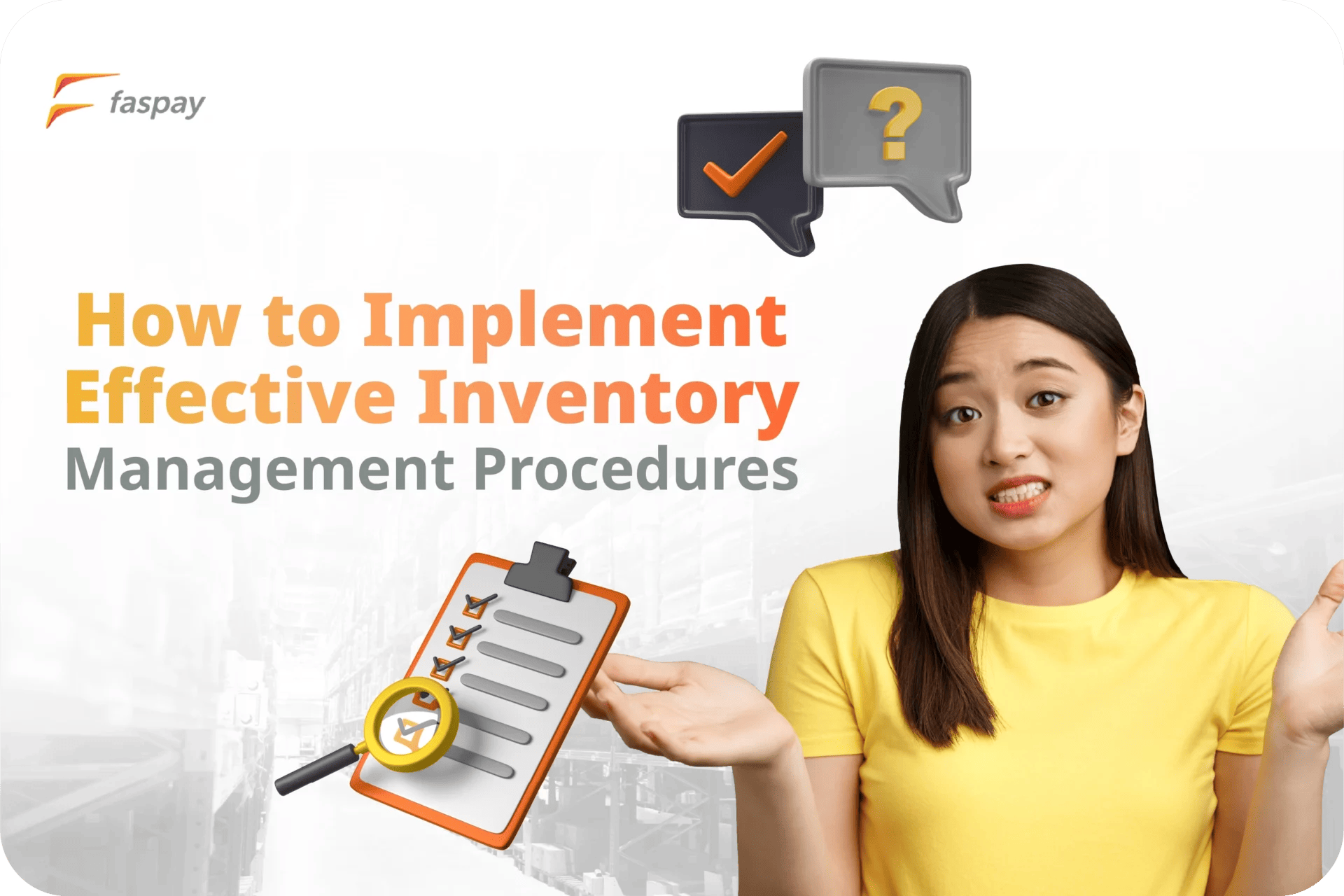 If you are a business owner, especially if you are running a business in the food and beverage (F&B), wholesale, manufacturing, or retail business industry, the important thing to do is to ensure that customers can get product stock properly. Out-of-stock can cause your business to lose customers. Therefore, inventory management can help your business minimize customers running out of stock. You can use inventory control management to minimize your customers running out of stock of the products you sell.
Do you know what inventory management means? and what is its importance for business? and how to implement effective inventory management. Let's find out more about inventory management, read the article below to the end!
What is Inventory Management?
Inventory management is the control of all inventory owned by a company or business. According to the journal.id, inventory management is stock control, which is a series of processes for managing and maximizing inventory owned by a company. Inventory management is carried out to manage the company's inventory, from ordering, and storage, to the use of materials or business products.
The Importance of  Inventory Management
Doing inventory management is very important for your business. Inventory management can make your business more effective and efficient in using available time and resources. In addition, inventory management is also important to ensure stock availability and good stock quality. The benefits of doing inventory management include:
Detect stock items that are approaching the expiration date.

Avoid items that are damaged and unfit for sale.

Optimize warehouse space according to storage capacity.

Increase your business cash flow.

Knowing the products that customers are interested in and less interested in customers.

As a basis for making a strategy regarding product management, which products should be added to stock because of customer demand, and which stock should be reduced due to lack of customer demand.

Minimize expenses and lost sales.
10 Effective Inventory Management Tips for Your Business
Optimization of your business inventory


Optimizing your business inventory means not having too little or too much product stock, all product stock is in the right amount. You can categorize your inventory into priority groups to find out which products are selling better and which products are selling less.

Record detailed product information


Make sure you keep detailed product information records for the items in your inventory which should include SKU code, barcode data, supplier name, and item entry date. You can also label each existing product to make it easier to identify.

Get rid of unneeded products


If you have stock of old products, which are no longer selling and you feel are no longer needed, then you can get rid of them. An alternative that you can do is to make discounts and promotions to attract potential customers. Such offers increase customer satisfaction, make replenishing inventory easier, and keep businesses thriving.

Choose the good supplier


Make sure you choose a distributor with good service. Don't let you choose distributors who are often late with deliveries or often lack orders because it will affect your business inventory.

Practice the 80/20 inventory rule


What is the 80/20 rule? The 80/20 Rule, as known as the Pareto Law (80/20 Principle) is a principle that states that for many events, about 80% of the effect is caused by 20%, this principle can help businesses increase profits from the business they run. This also applies to the inventory system, that 20% of your business product stock generates 80% of your business profits.

Make sure how the process of receiving stock of goods


Make sure your business has standards in the process of receiving stock of goods carried out by each staff to ensure that stock is received correctly. Ensure all staff receiving stock do so in the same way, and all boxes are verified, received, and unpacked together, counted accurately, and checked for accuracy.

Track sales


Tracking sales is very important for your business. Don't ignore the details of the products sold every day, starting from the type of product, the quantity, and the price of the product. You must understand, on a daily basis, what items you are selling and how much, and update your total inventory.

Order and check stock by yourself


You may work with suppliers. Some suppliers offer to reorder stock for your business products. This can save your staff time and effort. However, many suppliers are only concerned with their needs. Your supplier does not have the same priorities as you. Take the time to check inventory and order restocking of all items yourself.

Using technology


For businesses that are still on a small scale, maybe it is possible to do management manually. but for businesses that are already large-scale, it will be difficult if you continue to do investment management manually. Your business must be able to take advantage of technology. You can do data entry with the system, Use a centralized, real-time database accessible to multiple users and others. This will save you time and be more effective in getting the job done. You can also minimize errors such as writing errors, lost data, human errors, and so on.

Perform an audit of your business inventory


It is important to carry out an audit of your business inventory. You can do it once a year, once a month, or do it weekly. Make sure you do regular audits to make sure it's the right amount and the quality.

Use well-integrated technology


In this all-digital era, it's time for your business to take advantage of well-integrated technology to help facilitate your inventory management process. Technologies such as scanners, data entry systems, and others can help make it easier for you. This technology can also be your business investment.
That's all the explanation of the meaning of inventory management, the importance of investment management for business, and how to implement effective inventory management. To support your growing business, use a completely online payment system, Faspay. Faspay can help you provide the most complete payment options that make it easier for customers to make online payments. Find out more about Faspay here.
Buka Puasa Bersama dan Faspay Update bersama Media